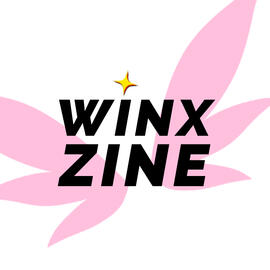 ENCHANTED
Winx Club Zine
---
Profits for production & charity
About
This zine is a passion project born out of nostalgia and love for the Winx Club series. We are at the very start of our adventure, and are very excited to see this project through!

It thrilled us that our interest check has received 200+ responses, and with such interest, our project will continue forward.

"Enchanted" is a physical zine with merch, with profits going towards production and compensating our contributors with complimentary full bundles. Any leftover profits will be donated to a charity (TBA).

ZINE SPECS
A5 size booklet, featuring 24-28 artists
We aim to feature single page and two-page spread illustrations, as well as comics if so happens that our accepted contributors pitch comic ideas.
Merch items: Prints, stickers, charm, washi tape, enamel pin.
Merch items are subject to change depending on the pitches our contributors will have.
Timeline
Please note that this is a preliminary timeline and dates are subject to change.

• Interest Check • 8th February - 28th February •
• Interest Check Results • 3rd March
• Applications Open • 5th March - 5th April •
• Emails Sent • 8th April •
• Joining Server • 8th-15th April •
• Pitches in • 30th April •
• I Check-in • 30th May •
• II Check-in • 30th June •
• III Check-in • 30th July •
• Preorders • August 16th - September 16th •
• Production and fulfillment • September - November
M O D S
LOKNNICA | ORGANIZATION
Hello, I'm your friendly neighborhood zine organizer, an engineer by day and a weeb/artist/writer by night.
27 | she/her
---
MARINA | FINANCE & PRODUCTION
Hi there, I'm an independent artist with a passion for cross disciplinary creation.
20+ | she/her
---
TYY | SOCIAL MEDIA
I'm an avid writer, coffee addict and multifandom mess.
28 | she/her
---
MARI | GRAPHIC DESIGN
Hello, I'm Mari. I've been modding zines for a few years now, including most recently, the Fun in the Sun (Arcana!) Zine. I'm ecstatic to be a part of this project!
23 | she/her
---
FAQ

What is a fanzine?

A fanzine is a booklet comprised of fanmade works, made strictly for the enjoyment of the consumers.

What is Winx Zine?

Winz Zine is a prospective art-only passion project meant to show our love for Winx Club!

What is the theme of this zine?

TBD

Where will the proceeds of Winx Zine go?

Winx Zine is a for-production and for-charity fanzine. This means that all proceeds will first go to production, and all remaining profits will be donated to a charity!

What charity will Winx Club be donating to?

TBD

How many contributors are we looking to accept?

We are looking to accept 24 - 28 artists in total!

Is there an age restriction for this zine?

Anyone 15+ may apply to this zine!

Will traditional art be allowed?

Yes, as long as it can be scanned and submitted in high quality
(300dpi at the required size)

Will contributors be compensated?

Contributors are guaranteed a PDF version of the zine, but our goal is for each contributor to receive full physical bundles as compensation.

Will you be opening mod apps?

We currently have a full team of mods, all of which are linked here on our carrd.

Will every season/transformation appear in the zine?

This entirely depends on the artists' concept ideas and how passionate they are about what they want to create!

Will black and white pieces be accepted in the zine?

We will not be excluding the possibility of black and white pieces. Our only requirement is that all work be fully rendered, so if an artist pitches an idea for a black and white piece, it may very well be accepted!

Will you know to which charity you'll be donating to before opening artist applications?

We will be choosing our charity with the help of our contributors, so the charity will not be decided before or during applications.

Will artists be able to choose who to draw, or will they be assigned specific characters?

After acceptance, artists will have to submit 2 - 3 concept ideas and 1 will be assigned to them by the mods. This is to ensure that there is diversity within the zine and there are no two concepts too alike.

Do you have any interns?

We don't have any interns. You can find our full mod team under the MOD tab.

Will there be a discord server or some other form of group communication?

Yes! We have a discord server where all our contributors will be joining as this is how we will maintain contact throughout the creation process of this zine.

What is a pinch hitter?

A pinch hitter is someone who may be called in if any contributor happens to drop out of the zine for any reason. If needed, they will have less time to create their pieces.

Do we intend to do canon outfits only, or is redesign okay?

Redesign is perfectly acceptable. However, contributors will have to submit pitches for mod approval before beginning their works.
---
APPLICATION GUIDELINES
• Please curate your portfolio with 5-10 of your best pieces that you feel best represent your artistic skill.
• If you are applying to be a merch artist, your portfolio must include at least 3 examples of your merch designs so that we can evaluate your merch style properly.
• We do not require you to have a Winx club artwork in your portfolio, but it would certainly be appreciated.
• Please include only fully finished pieces in your portfolio.
• Preferred submission for your portfolio is a Google Drive folder, but other portfolio-specific websites are also acceptable (ArtStation, DeviantArt, Carrd, your own portfolio website etc.).

Please make sure that link sharing is on so that we can access your folder!

We require your portfolio to be easy to view/browse so that we can best evaluate your skill, so please note that linking your twitter media is not appropriate for portfolio purposes.

Submissions will be evaluated based on a mix of components, such as style, composition and overall appeal.

You may apply for both zine artist and merch artist positions, but you must fill out separate applications.

Thank you for applying, we're very excited to go through your submissions!
---